Steve Gillis
Steve Gillis
Managing Director, ARCH Venture Partners
Sector Expertise: Biotechnology, Pharmaceuticals and Vaccines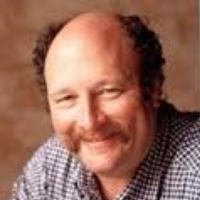 A veteran fund of more than 20 years, ARCH Venture Partners is a pioneer in the successful commercialization of technologies developed at academic research institutions, having invested in the earliest venture capital rounds for more than 120 companies. ARCH originated as a spin-off from an innovative technology commercialization initiative at the University of Chicago. Notable investments include Caliper, Illumina, Impinj, Alnylam, Kythera and Ikaria.
Steve Gillis joined ARCH as a Venture Partner in 2005 and has been a managing director since 2006. Steve is focused on the evaluation of new life science technologies and also on the development and growth of ARCH's biotechnology portfolio companies. Steve helped organize the start-up or early funding rounds of Theraclone-Sciences, VLST, Variation Biotechnologies, VentiRx Pharmaceuticals, and Lycera, among others. Steve is currently a director of Accelerator, Allozyne, Variation Biotechnologies, Pulmatrix and Bluebirdbio. He serves as director and Chairman of VentiRx Pharmaceuticals, Theraclone Sciences, PhaseRx and VLST. As a former director and Chairman of Trubion Pharmaceuticals (TRBN), he led its acquisition by Emergent BioSolutions in the fall of 2010.
Steve was a founder and director of Corixa Corporation and served as the company's CEO from its inception and as its Chairman from 1999 until its acquisition in 2005 by GlaxoSmithKline. Prior to Corixa, Steve was a founder and director of Immunex Corporation. From 1981 until his departure in 1994, he served as Immunex's Director of Research and Development, Chief Scientific Officer, and as interim CEO following Immunex's majority purchase by American Cyanamid.