Tom Clement
Tom Clement
Medical Device Executive and former Chairman of WBBA
Sector Expertise: Medical Devices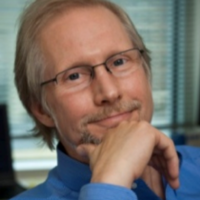 Tom Clement is one of the region's top medical device entrepreneurs with more than 30 years of experience and expertise in product development engineering, engineering management, and senior management.
Tom is currently the CEO of Aqueduct Critical Care, Inc. a company he helped spin out of the University of Washington in 2011. Aqueduct is developing external drains for managing Cerebral Spinal (brain) Fluid post brain injury and brain surgery.
Tom joined the UW Center for Commercialization in 2009 as an Entrepreneur-in-Residence, and then assumed the position of Director of New Ventures in the life sciences arena. Tom co-founded Pathway Medical Technologies, Inc. in 1998 and served as CEO until September 2008 as the company developed and brought to market its flagship product, the Jetstream System for treatment of peripheral arteries. Pathway was acquired by Bayer of Germany in 2011. Tom previously was a founding employee and held senior management roles at Heart Technology, which grew to more than $80 million in annual revenue and 550 employees before being acquired by Boston Scientific Corporation. After the acquisition, Tom took on responsibility for the Emerging Cardiovascular Technologies group of the Scimed Division of BSC.
Tom is the past Chair of the Board of Directors for the Washington Biotechnology and Biomedical Association (now Life Science Washington) and is on the board of several life science start-up companies. He is a founder and Board co-Chair of the Medical Technology Angel Network, WINGS. He is also a board member of the Medical Technology Innovation Partnership Zone in Bothell, WA.